This is a trying time, especially for small businesses based in beverages, food, and hospitality. Fortunately relief is imminent financially, in marketing, and through communities! Read on to learn how organizations are rallying together to support craft breweries. We are with you in this!
FREE CARAPILS® MALT for ALL TOGETHER + SPECIAL MALT OFFERS
As The Original Craft Maltster, Briess has always been a big part of brewing craft beer and a trusted ally to craft brewers in good times and bad. To show our appreciation for the industry we love and for the many relationships we have had the privilege to develop over the years, Briess will be aggressively supporting the "All Together" IPA collaboration.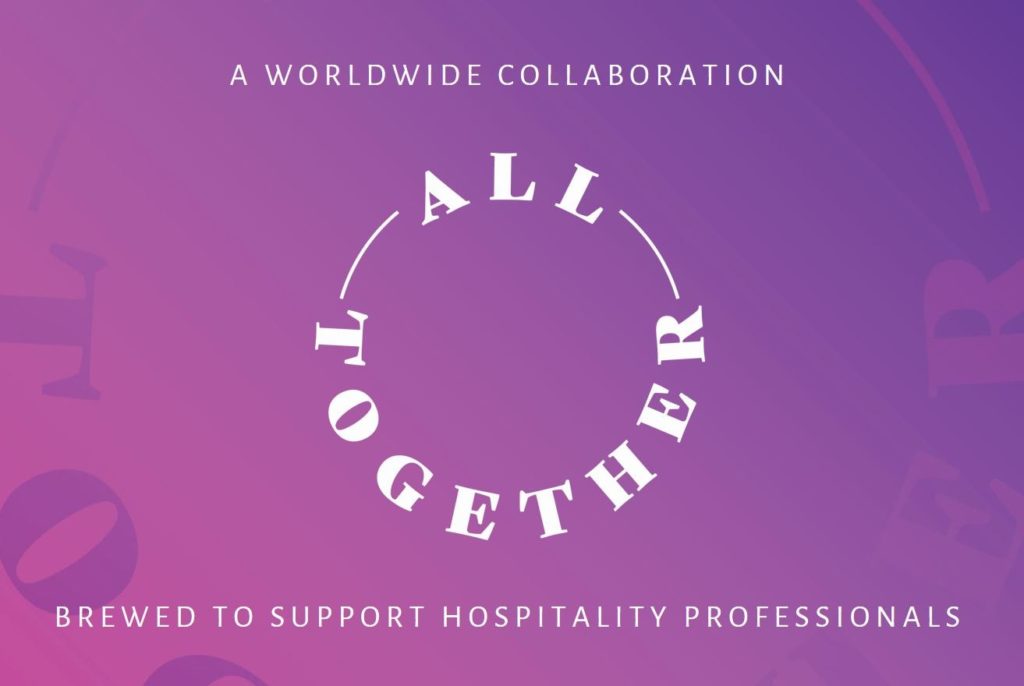 The core vision of this project is to raise awareness of the devastating losses being suffered in the hospitality industry and find ways to contribute to its recovery. All Together will raise funds for those in hospitality industries who are out of work and help brewers stay in business! We're proud that the brewery spearheading this project, Other Half Brewing (OHB), selected Briess Carapils® Malt (made with our proprietary process) for this international collaboration. Brewers are welcome to use the recipe, labels, and other materials developed by Other Half Brewing and its associates. The All Together brew is a dry-hopped IPA, which includes Briess Carapils® malt and seven types of hops. See the project website for details. Briess is offering those who brew All Together IPA the opportunity to receive FREE Briess Carapils® Malt. In addition, Briess is providing special offers, for the other grains in the bill, to brewers! To find out more about and take advantage of this offer, please contact your Briess Division Manager, or Briess Customer Service, via the contact information below. We may include your information in a future blog and in our social media! Participants are asked to submit an image or short video (20-second max.) showing their All Together efforts in action to marketing@briess.com.
You can also email freecarapils@briess.com with "Free Carapils®" in the Subject Line or call our representatives at 920.849.1394.
SBA CARES LOANS
On March 31, the Brewers Association (BA) held a webinar to inform brewers about Small Business Association (SBA) loans. From what we learned, breweries that have 500 or fewer employees can request a loan for up to 2.5 months of employee salaries for a maximum loan amount of $10 million. Funds can be used not only for employee salaries, they can also pay for interest on mortgages, rent, and utility payments which began prior to February 15, 2020. Applications should be fairly quick and easy, interest is under 5%, and you will need to submit paperwork. If you missed the presentation, click here to watch or download and click to the SBA website for details and legal requirements.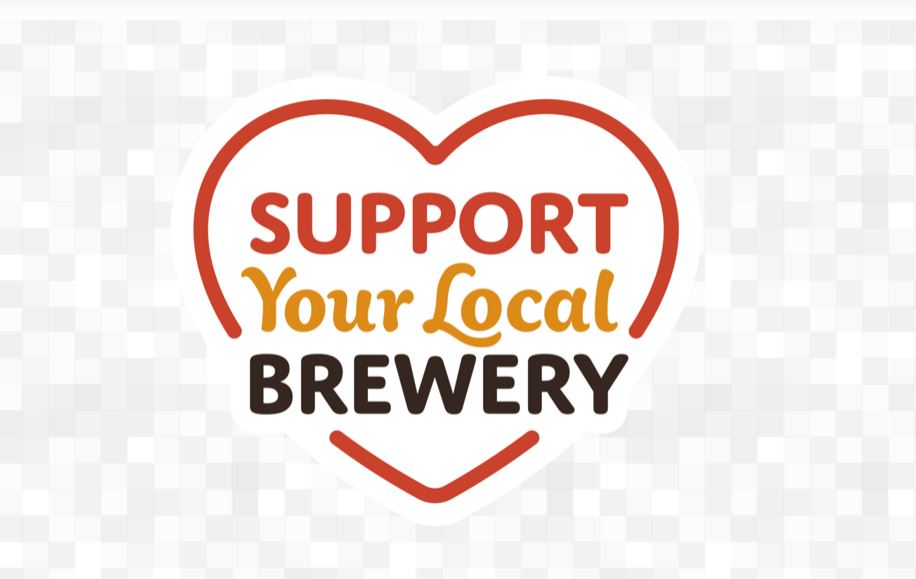 Supporting To-Go, Curbside, and Delivery
Most of you are also aware by now of creative ways to keep the craft beer flowing and selling such as to-go orders, curbside pickup (to even include kegs), delivery, and selling merchandise as well as gift certificates. In addition, according to Craft Brew News, large packs of cans and bottles have recently seen an increase in sales at retail locations, as reported by IRI. This includes package sizes of 12, 24, and 30 cans or bottles as consumers stock up at home in the current environment that has caused restaurants, bars, and taprooms to close. If you have the ability to package cans or bottles in these quantities, it could provide a boost in off-premise sales. HopCulture.com and Craftbeer.com put together a list of breweries and their options during this time. If you are not on the list, check it out to see if it's a good choice for you — if you are, ask your patrons to share it far and wide!
GRANTS FOR OUT OF WORK EMPLOYEES
Grants are also being offered to out of work food and beverage industry folks via the Bartender Emergency Assistance Program through the USBG National Charity Foundation, as well as Sam Adams in partnership with The Greg Hill Foundation. Their Restaurant Strong Fund recently expanded support beyond Maryland to include 19 other states! This could help you and your wonderful Beertenders.
VIRTUAL EVENTS & OTHER FUNDRAISERS
The clever folks at the Arizona Craft Brewers Guild are hosting a Keep Arizona Brewing virtual beer fest to support breweries and beer employees and other state brewing organizations are doing similar things.Companies, organizations, and individuals are also starting fundraisers on GoFundMe or other platforms to help out their local establishments and/or bartenders. Check out this one "Supporting the Craft" in Nebraska. Additionally, Funky Buddha Brewery started Beers for the Biz with a portion of the proceeds from sales of cases donated to CORE™: CHILDREN OF RESTAURANT EMPLOYEES.
Additionally, breweries, beer organizations, and podcasters are also doing webinars (like Saison Day hosted by Allagash), virtual cheers, and virtual happy hours. Here's an example of a Happy Hour steam from A Nice Place to Brew.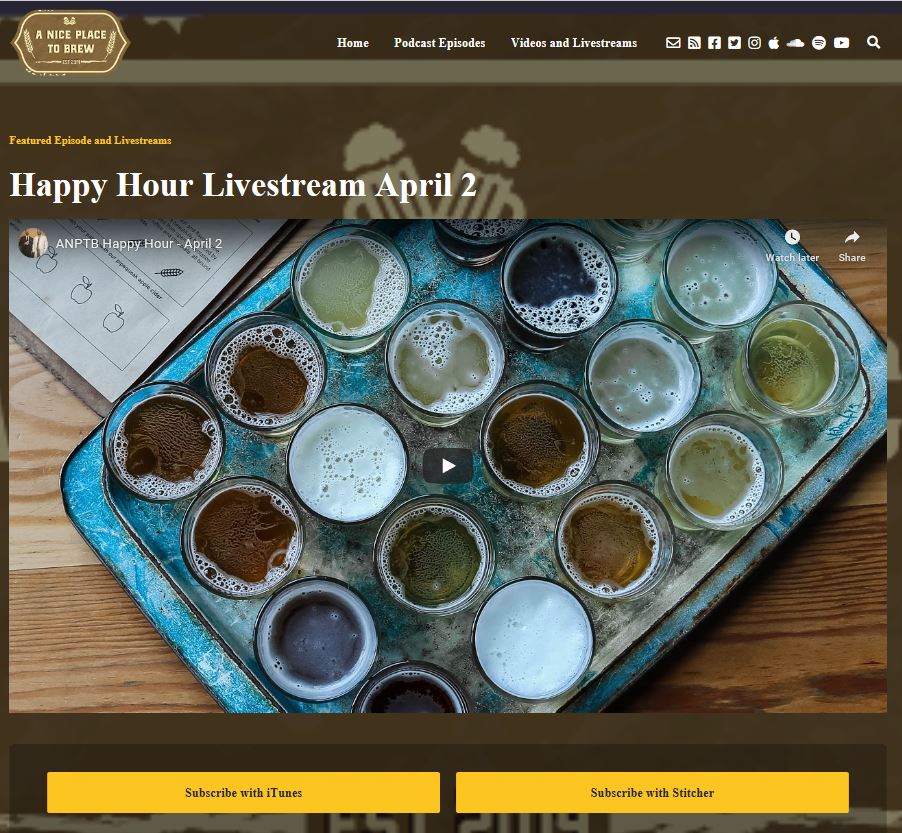 Hopefully there's something above that could help at least a little. We are not just people with a common interest, we are a community coming together to shore each other up in a time of need. Take good care out there friends!