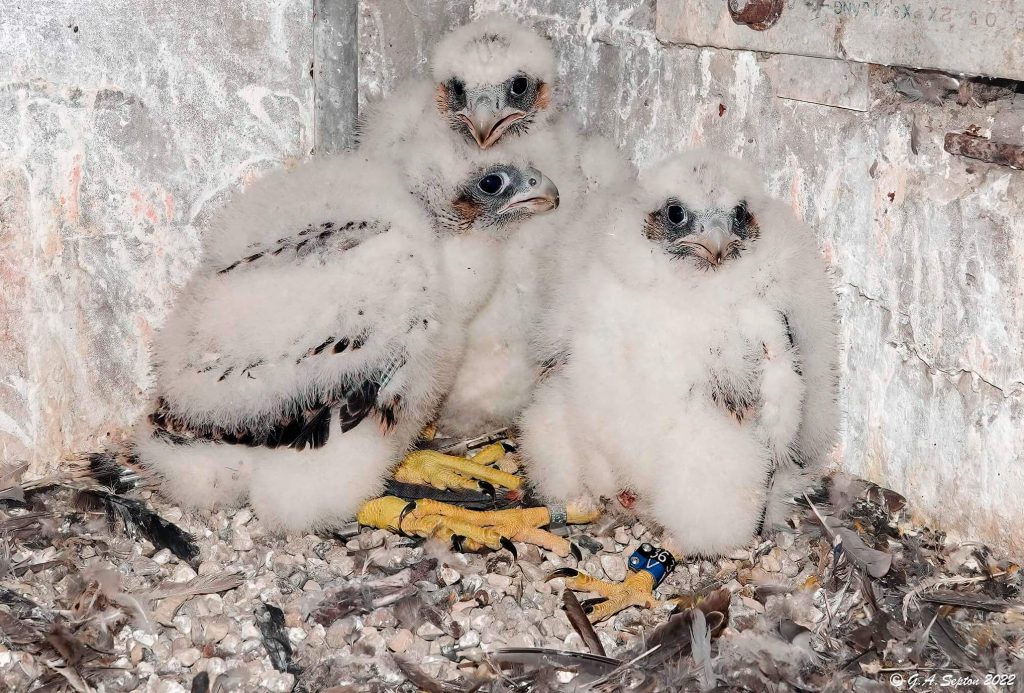 A falcon soaring in the sky is a beautiful sight to see, and every spring a pair of falcons establish their nest on the 11th floor of the grain elevator at Briess' malt plant in Manitowoc, WI. Falcons prefer nesting sites located high above the ground, which provides protection for the eggs and babies, along with a lofty perch from which to hunt. Peregrine falcons are unique creatures by catching all their prey in the air, which is achieved by maximum diving speeds up to 240 miles per hour.
This year the babies, called eyasses, were born slightly ahead of normal in early May. Four eggs hatched, and three survived the first month.
Banding is done every year as part of Wisconsin's Falcon Recovery Program to track the success and location of these special birds.  Our eyasses were banded on May 24.  The naming contest on social media resulted in almost 100 entries.  All winners received a prize package of Briess promotional items.  Final name selections and contest winners are:
Manny (female), named by Heather Wessley
Sprout (female), named by Lauren Lerch
Long John (male), named by the brewery team at 3 Sheeps Brewing in Sheboygan, WI; to support their rationale for submitting four names, they mentioned being huge fans of all types of donuts!  😊
The eyasses will be taking flight by mid-June and moving into new territories. Since the first eyasses in 1998, there have been 84 born at the Manitowoc malt plant.
This year's falcon parents include a male "Bartell" that was produced at the Madison Gas & Electric nesting site in Madison, WI; he is back at Briess' nesting box for the sixth year. The female is unbanded but has been identified based on her markings; she returned for her third year at Briess' facility.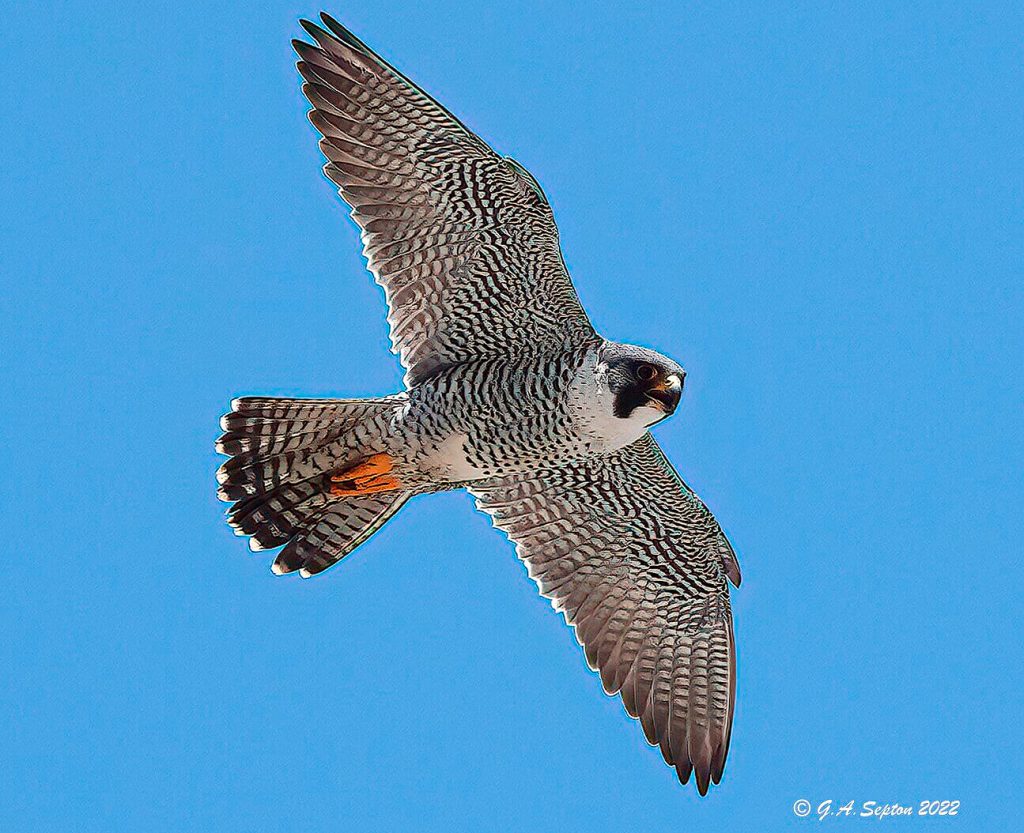 Briess is proud to be part of the Falcon Recovery Program in Wisconsin. It's exciting that these magnificent birds of prey have made a comeback in the state and across the country.
Special thanks to Greg Septon, the falcon expert who oversees the program at our malt plant and many other locations in Wisconsin. We appreciate the expertise and passion that he has invested in the program for many years.