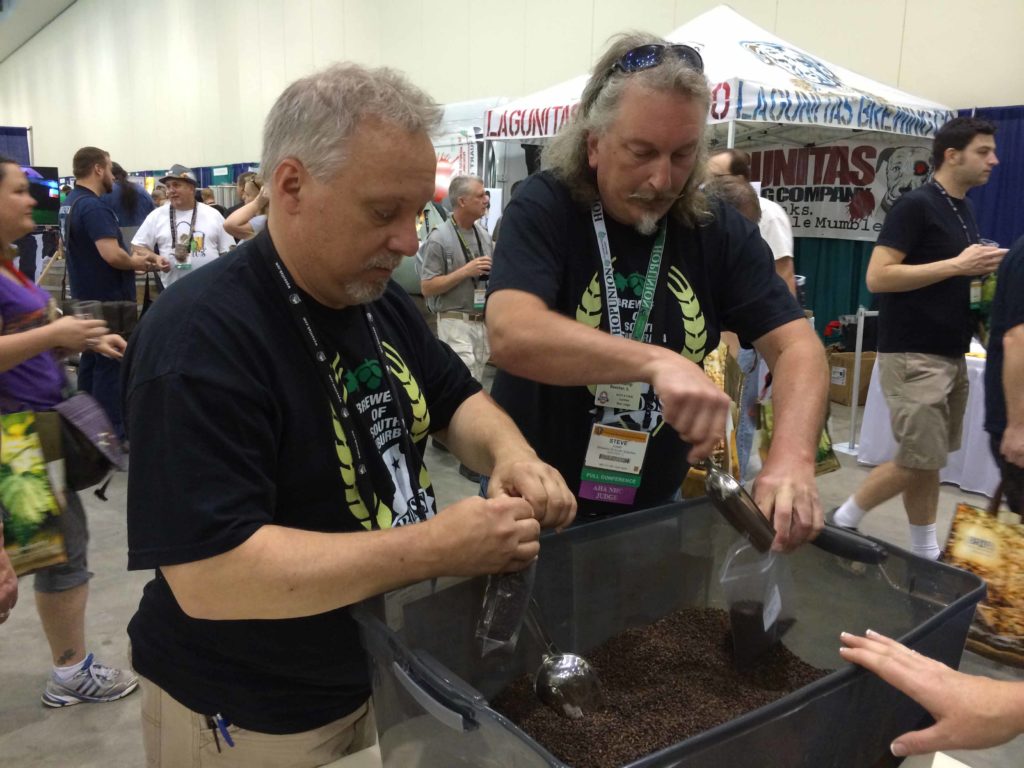 That's what we're wondering after about 1,800 attendees each filled a baggie with 8 ounces of Briess Dark Chocolate Malt during the recent NHC Homebrew Expo in Grand Rapids, MI. Leave a comment or click on the "Contact Us" link above to let us know for a future blog. Pictures and recipes are always welcome!
We want to thank everyone who stopped by the Briess display for their free malt, and to sample beers and snack on specialty malts. Special thanks to the BA, AHA and Michigan homebrew clubs, shops and breweries which spent countless hours helping make the annual NHC a success, and also to Founders Brewing Co., which brewed the Briess Extract Pilsner, and Brewsquitos Homebrew Club ("We've got an 'itch' for beer – very clever), which brewed the Briess All Grain Pilsner. The side-by-side extract/all grain beer sampling was a hit!
Here are a few images from the event. We're looking forward to next year's conference at the Town & Country Resort & Convention Center in San Diego. Hope to see you there!