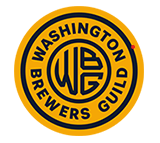 Founded in 1999, the Washington Brewers Guild held their first annual Brewers Summit on November 7-9 2019 in Puyallup, WA. With more than 400 breweries in the state, this was a much needed 3-day event and was the prelude to the South Sound Craft Beer Festival. The Summit Keynote speaker this year was economist Bart Watson of the Brewers Association who gave a good talk on WA beer scene and the changing craft brewing industry. Roger Bialous, co-owner of Georgetown Brewing, then addressed the sold-out crowd on "How to make a 'small fortune' with a microbrewery". This was all followed by some very well thought out breakout sessions on topics ranging from operations to marketing to branding your taproom — all topics chosen to help improve your brewery business.
At our Briess booth for the trade show, we had fresh single malt wort samples produced with the Hot Steep Method — a big hit with attendees. If you're unfamiliar with the Hot Steep Method, which Briess spearheaded creating, check it out here. It's a lot more effective for sensory evaluation than just munching on whole kernel malt (and a fair bit quicker than ASBC Congress Wort method too!). Getting rave reviews from brewers all over the country, we also had samples of our new Blonde RoastOat® Malt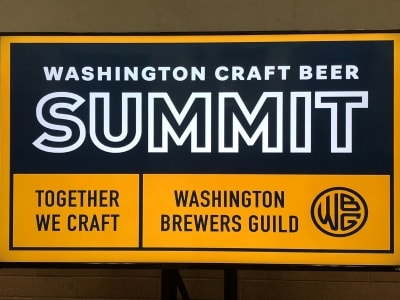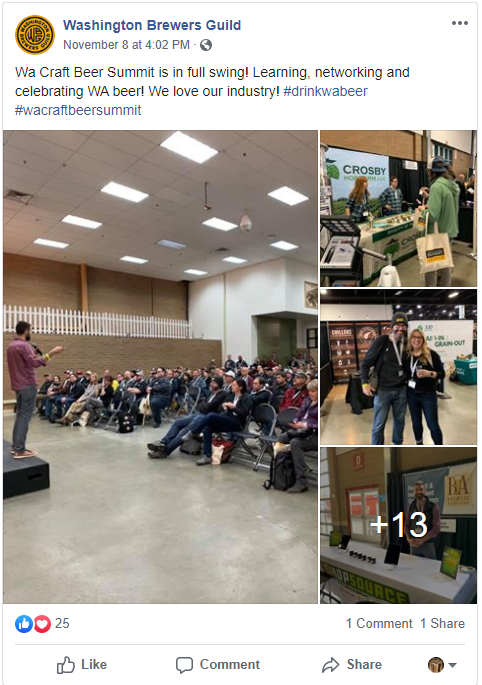 We look forward to participating in the Washington Brewers Guild Summit again in 2020!