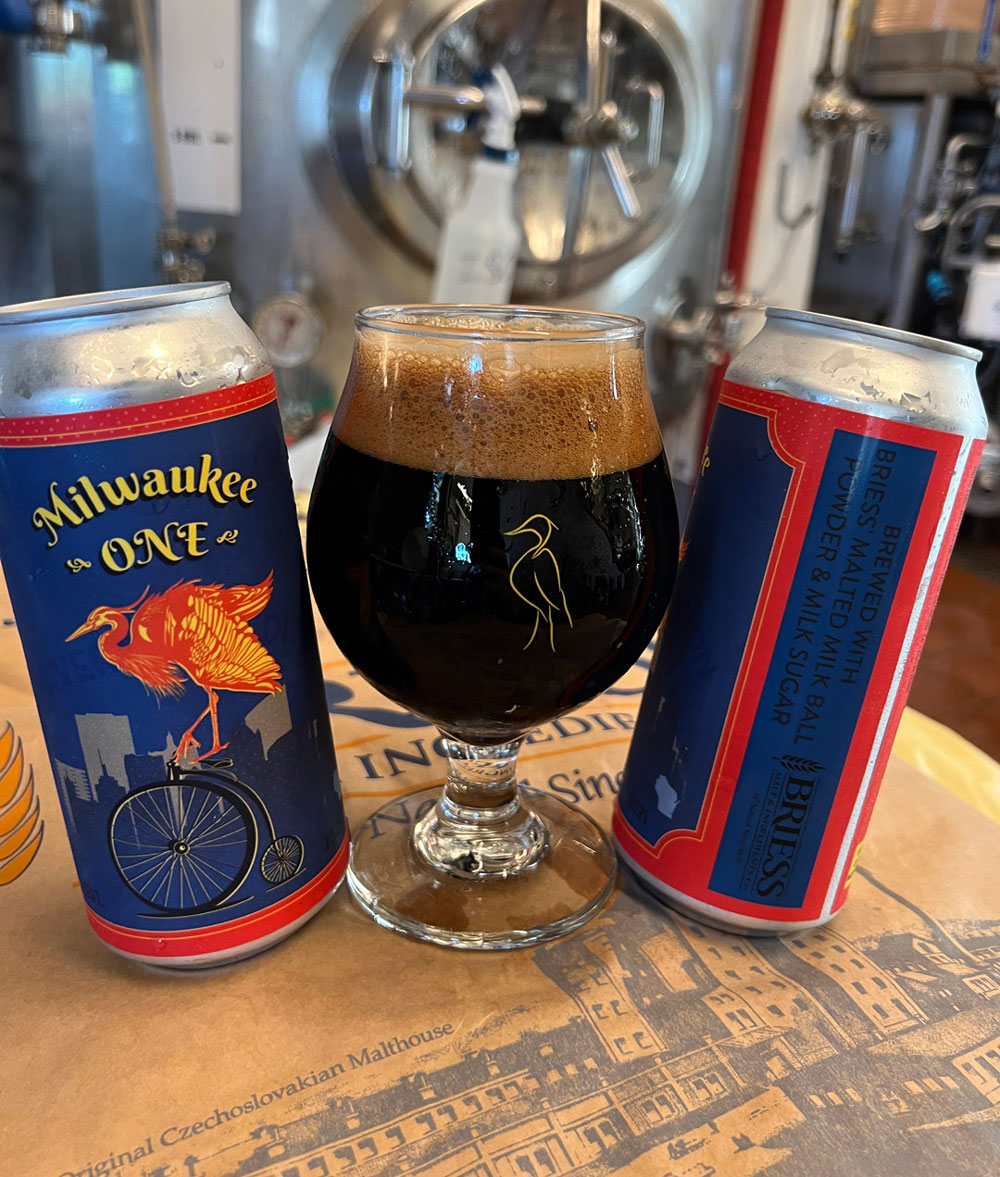 Central Waters is turning ONE!
Ha! Got you with that headline, but really Central Waters Milwaukee location is celebrating its one-year anniversary on September 10 at noon. True to their nature, Central Waters is doing some extremely fun and creative stuff for this event. One highlight is going to be their Imperial Malted Milk Cream Stout. Yes, it's a 12% ABV cream stout with the inclusion of Briess' Malted Milk Powder. The best part is that I got the opportunity to participate in this brew with creator and head brewer at the Milwaukee location, Brendan Williamson.
Central Waters started brewing in 1998 near Amherst in central Wisconsin. Several years ago they began looking for a second location but said "We knew that if we are going to do this, it has to be the right pace, the right location, with a fitting story." The opportunity came up and they were able to take over the former Pabst Pilot House Brewery at 1037 W. Juneau Ave in Milwaukee in early 2021 and got to work. Since the building was a historical landmark the renovation process was lengthy and challenging. At the one-year anniversary of opening the Milwaukee site, Central Waters is continuing to do what it does best – producing innovative, delicious big brews like the one you are about to discover below!
Let's hear what Brendan has to say about the Malted Milk Cream Stout:
The malt bill on this special collaboration beer with Briess brewed for the one-year anniversary of Central Waters Milwaukee Brewery started with a base of one of my new favorite malts out of Briess, the Ashburne® Mild Malt. This malt has been a quintessential part of the barrel aging program I'm starting to grow out of the Milwaukee brewery. As a base, it plays really nicely with a toasty, smooth malt-forward character, along with its extra dextrinous properties adding to the body in these really big stouts and barleywines. With that being said, it made a lot of sense to showcase Ashburne Mild in this beer because it has been a really large part of brewing in this facility for the past year, and I can't speak highly enough of this malt.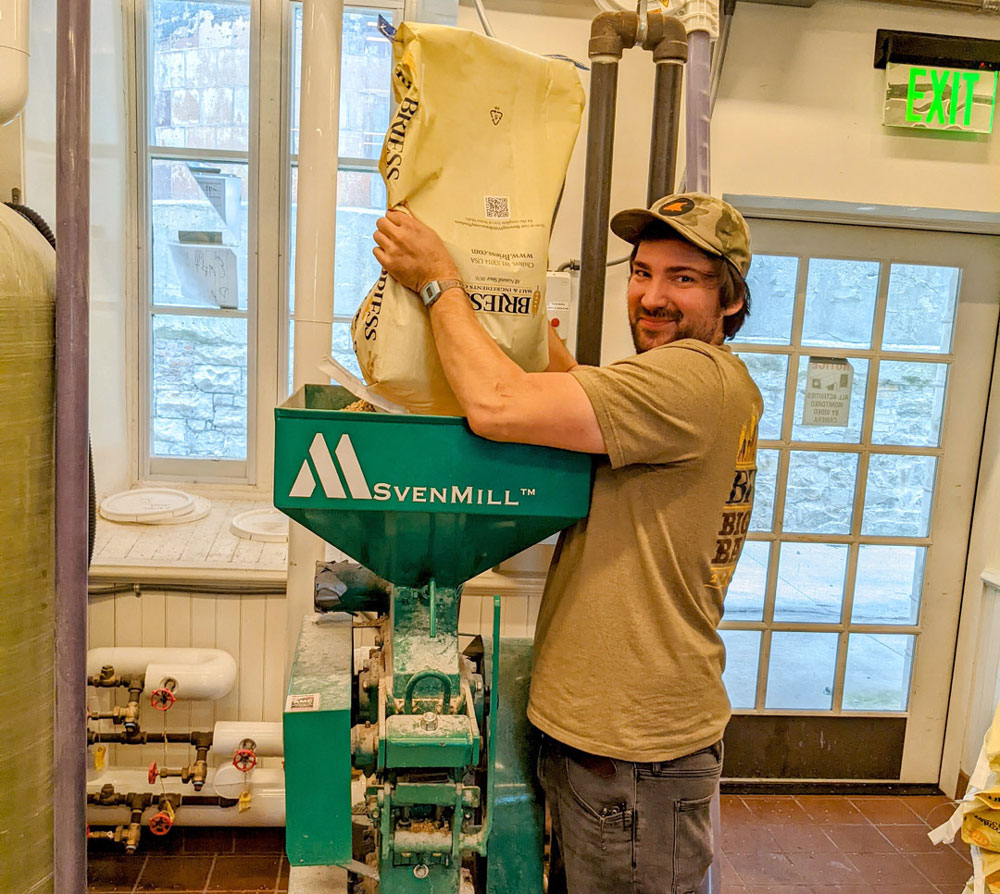 A few of the other larger flavor additions to the malt bill are Briess' American Honey malt, Caramel 60L, and Brewers Oat Flakes. American Honey is another malt I've been playing around with quite a bit. I brew a lot of beers with different varieties of honey, and a bag or two of this really adds nice depth to the beer, not only in color but flavor as well, without being overpowering.

A mixed variety of Midnight Wheat, Chocolate, Dark Chocolate, and Blackprinz® malts were the backbone for the nice dark brown head on this beer along with its strong black color. Midnight Wheat is another interesting malt that adds a ton of utility in managing color properties without having too much roast character.

All these beautiful things came together to be the intricate base for the massive addition of Malted Milk Powder we layered into the beer. Briess' Malted Milk Balls are quite coveted in the brewing community and to get my hands on that much base malted milk powder for such a special beer was an honor.
Malted milk powder adds a lot of fermentative sugar power, and also leaves behind some non fermentables. There was no other milk sugar added to this beer other than what resides in malted milk powder. As the beer warms up in the glass, the aroma opens up to a lot of malted milkshake character, with a solid punch of chocolate and caramel flavor notes mixed throughout. It's a really smooth, enjoyable beer to drink with a lot of layers. This heavy stout will be a welcomed addition in colder weather and pairs perfectly with a handful of Briess Malted Milk Balls.

Brendan Williamson
The malt bill for Imperial Malted Milk Cream Stout is below:
Ashburne® Mild
American Honey
Blackprinz®
Brewers Flaked Oats
Caramel 60L
Chocolate
Dark Chocolate
Midnight Wheat
I had a wonderful time brewing with Brendan and Central Waters owner Paul Graham. My arms are still a little tired from mixing malted milk powder, but it will be worth it once I get the opportunity to try this brew. Congrats to Central Waters for the huge success at their new Milwaukee location.