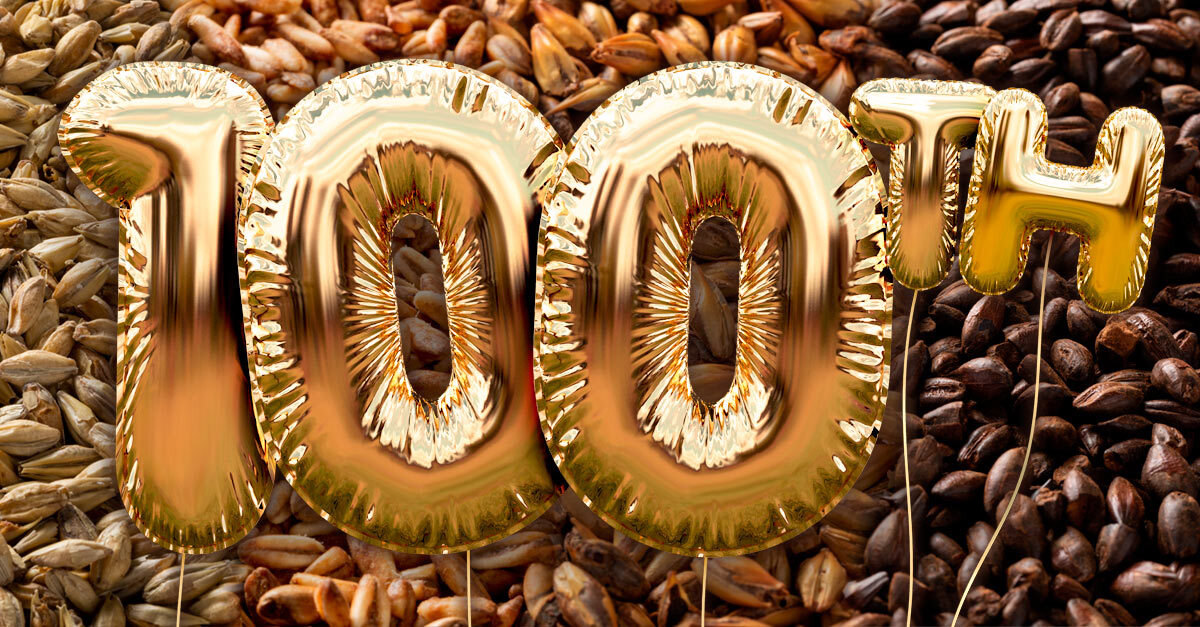 For those of you who are counting, we have reached the milestone of 100 months of Blogging with Briess. We appreciate all of you who have joined us for all or part of that journey through the craft brewing universe! At Briess we feel privileged to work with so many awesome people who have a passion for the art + science of craft brewing and craft beer. We appreciate the trust you place in Briess Malt to form the backbone of the amazing variety of craft beer styles.
Stay tuned to our social channels for your chance to win Briess giveaways (including our legendary Malted Milk Balls) celebrating our 100 Months of Blogging with Briess! Follow us on Instagram or Facebook.
Below are links to some of the most popular blog stories from the past 100 months. We hope you enjoy reading them as much as we enjoyed crafting them. Cheers!