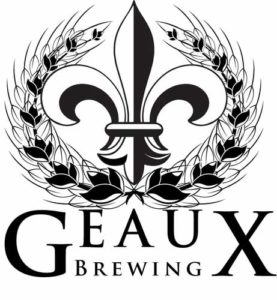 Special thanks to Geaux Brewing owner/brewer Jeremy Hubbell who shared this Smoked Imperial Porter recipe with us. Geaux Brewing is in Bellevue, Washington, so make sure to visit and enjoy his beers when you're in the area.
Jeremy told us that using 20% Mesquite Smoked Malt developed a strong smoke flavor. Some of his customers really liked that intense flavor more than others, but he said the flavor mellows with time and almost fades completely after about 8 months. "If you want something less strong, dial back the percentage of smoked malt to 10-15%. If we're barrel aging this, we'll pull it out of the barrels at around four months. That seems to be the sweet spot. This assumes a freshly-emptied bourbon barrel, by the way. More time may be needed if the barrels are second or third use."
Mesquite Smoked Malt is our newest malt and second smoked malt in the Briess Malt Portfolio. Give it a try! Need a sample? Contact us at info@BrewingWithBriess.com or call your Division Manager.
Poydras Smoked Imperial Porter
Type: Ale
Style: Porter
Recipe Type: All Grain
Recipe Contributed By: Jeremy Hubbell, owner/brewer of Geaux Brewing in Bellevue, Wash.
Ingredients
Briess Brewers Malt – 56%
Briess Mesquite Smoked Malt – 20%
Bonlander® Munich Malt 10L – 10%
Briess Caramel Malt 40L – 6%
Briess Chocolate Malt – 5%
Briess Black Malt – 3%
UK Kent Goldings – 60 minute boil
UK Fuggles – 15 minute boil
UK Kent Goldings – whirlpool
American Ale Yeast – ferment at 65º F
Stats
Original Gravity: 19.6 Plato
IBU: 35