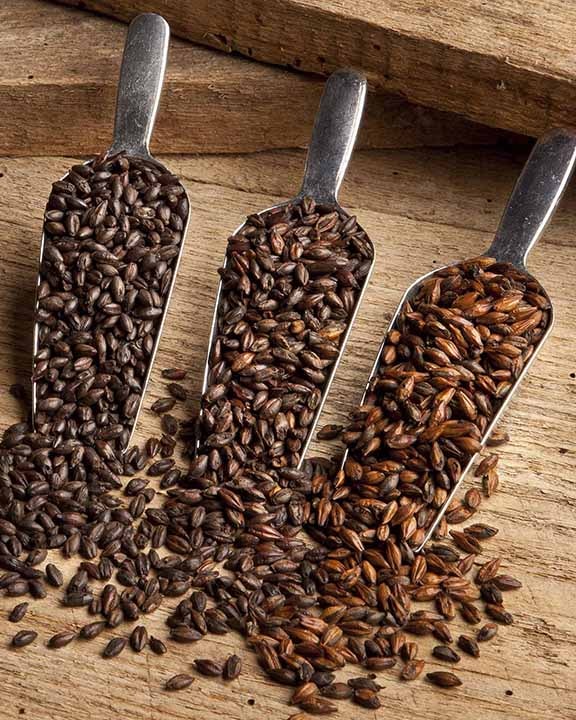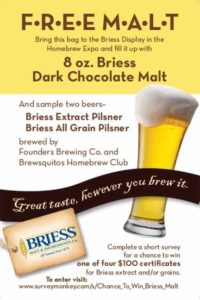 Will we see you at next week's National Homebrewers Conference? If so, we hope you stop by our display in the Homebrew Expo for your sample of Briess Dark Chocolate Malt. If you haven't tried it before, we think you'll be addicted to it after you do.
We're featuring this Briess specialty malt because it's unique in the Chocolate Malt category. Even after being deeply roasted to 420º L, it's exceptionally smooth. Most Chocolate Malts on the market—and there's a whole slew of them—range in color from 300º to almost 500º L. Not surprising each has its own roasted flavor, and typically the darker the roast the more intense the roasted flavor and bitterness.
Not Briess Dark Chocolate Malt. It has a rich, very smooth coffee flavor that sets it apart from other Chocolate Malts, and that many of our customers rely upon in a variety of beers.
Try it up to 10% in Porter, Stout, Brown Ale, dunkel and other dark beers. But don't be shy. In small quantities it can add complexity and color without harshness to any style that would benefit from a kiss of color and complexity. Think Belgian, Scotch and Scotch Ales. Use your creative brewing imagination.
See you soon in Grand Rapids!