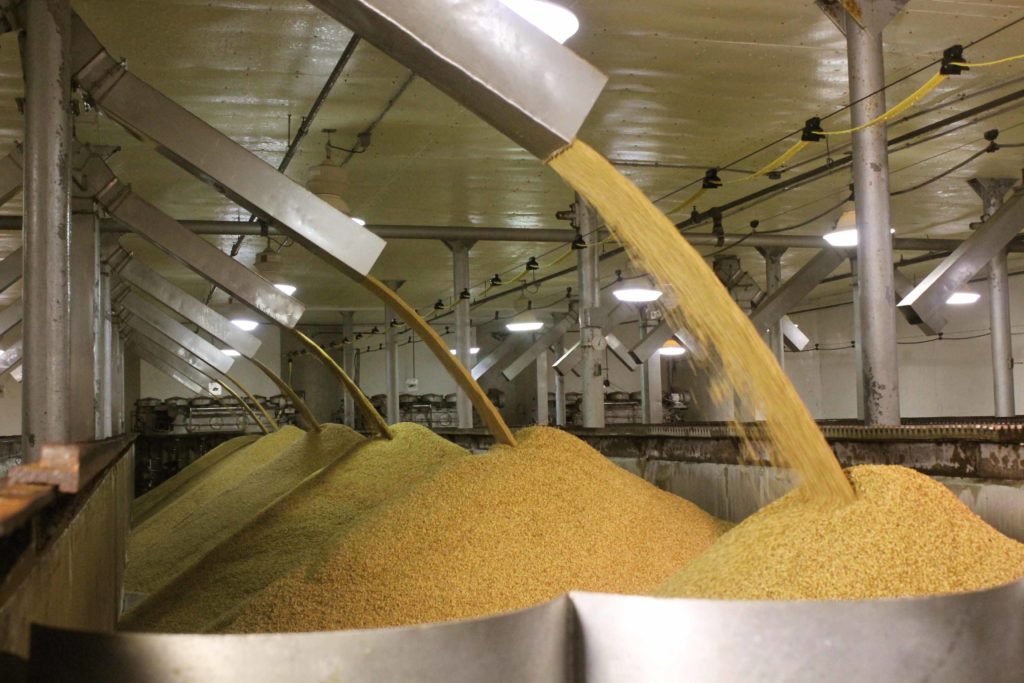 When a customer recently asked which Briess base malt to use in a commemorative SMaSH beer, the response was Briess Pale Ale Malt. Why? Because it's flavor goes beyond the standard maltiness expected of a solid Pale Ale Malt. As Rich mentioned when recommending the malt, it is pleasant, bready and biscuity with slight nuttiness while providing an excellent foundation for a variety of Pale Ale interpretations.
Briess Pale Ale Malt is a fully modified, high extract,low protein malt, not just a darker 2-Row Base Malt. Its tastes unique because we follow a unique, proprietary recipe that involves careful monitoring of the kiln drying process and specialized temperature rests. A 3.5º Lovibond and with a DP of 85, Briess Pale Ale Malt contributes golden color and delivers a sufficient enzyme level to support the inclusion of even the most demanding specialty malts without extending the brewing cycle.
If you've never used Briess Pale Ale Malt before, consider these suggested usage rates when formulating your next brew:
Up to 100%—Ales (an exception being Koelsch) and rich, full-flavored dark beers.
10% or more—All but the lightest beer styles for additional flavor. Especially helpful for developing warm, malty and toasty flavors.
10-15%—High gravity beers like a Bock Beer, more in low gravity beers.